Quad bike Qatar Tour – Quad bike / Dune buggy Safari & Rental
Quad Bike Tour Qatar – Dune Buggy Safari Tour Doha-Qatar – Jet Ski Tour & Rental
Quad Biking & Dune Buggy Tours in Doha-Qatar
Take a unforgettable ride in the Arabian deserts on Quad bike / Buggy Tour in Qatar. Get a thrilling experience of driving the quad bike in the golden sand dunes of Qatar or ride a Jet ski in the crystal clear sea waters. We proudly introduce Sand Line Dunes Qatar, a leading Quad bike, Jet Ski and Dune Buggy tours and rental  company in Doha Qatar with a vision to provide  services that exceed customer expectations.
QUAD BIKE ADVENTURE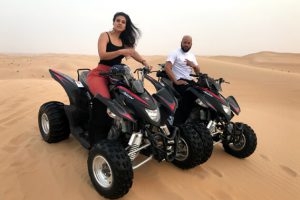 Experience 4x4 off-road 4 wheel powerful Quad Bike ATV riding in the deserts of Qatar. Enjoy the ride Alone or in a group of riders. No Riding experience required.
BUGGY OFF-ROAD DESERT SAFARI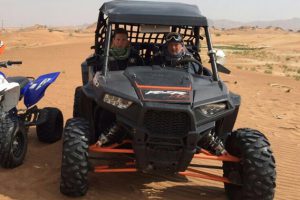 Dune Buggy Tour– The ultimate Dune Bashing Machine in the Desert. Take a Seat – Start the Engine – Enjoy your Trip with your family or your friends!
JET SKI SEA TOUR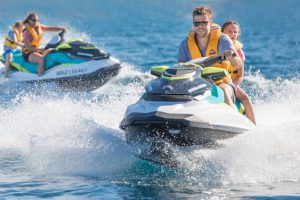 You're a visitor in Doha-Qatar who love to do water sport? Or you're a local who wants to enjoy riding jet-skis with your family or friends, join us for a unforgettable jet ski tour with our company.
With the mission of maintaining our clients satisfaction with the most memorable quad bike riding or buggy driving experience, we are fully equipped to assist you in planning and organizing Desert Adventure, Water Sports Adventure and Desert Safari tours in Qatar. With access to some modern advanced & safe quad bikes in our fleet of ATVs, we make it certain that your quad biking experience with Sand Line Dunes Qatar will be fun, exhilarating, and above all, a top class outing to remember. Call us or send an email to make a booking or want know more about Quad bike tours / Rental in  Qatar.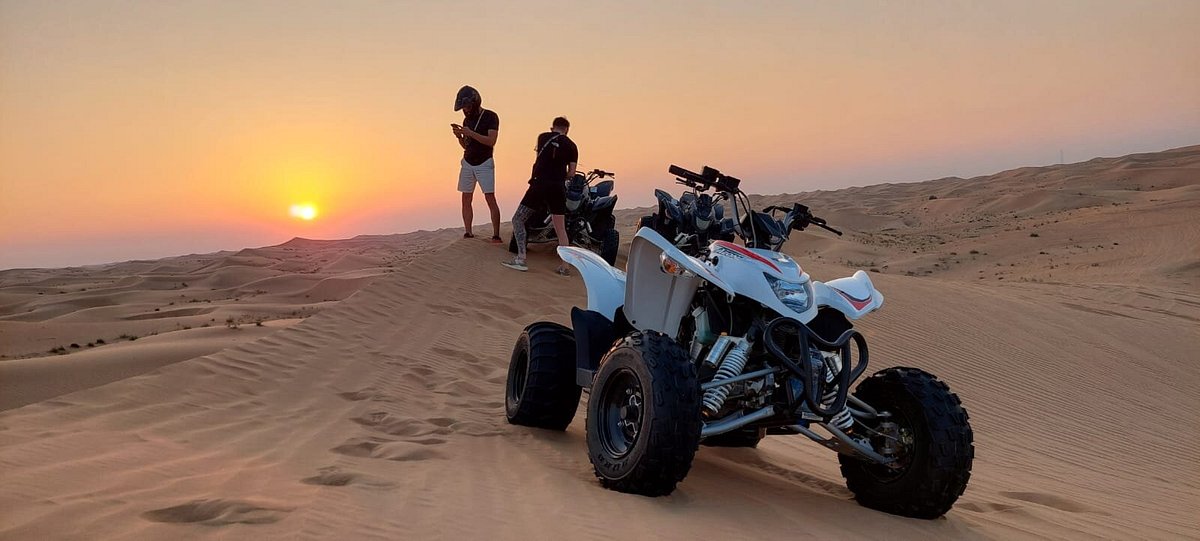 Desert Safari with Quad Riding
Combine your desert safari trip and have fun with a Quad bike ride with your loved ones during your vacation in Doha-Qatar. Evening desert safari with the quad bike is a wonderful opportunity to enjoy the sunset in the deserts also for a trilling adventure ride at the same time. You can enjoy camel ride with all activities of Evening desert safari. In your desert safari with quad cycling tour package helps you to ride a quad-bike for 20 mins, and riding this top notch machine would not require any specialized talent set other than enthusiasm.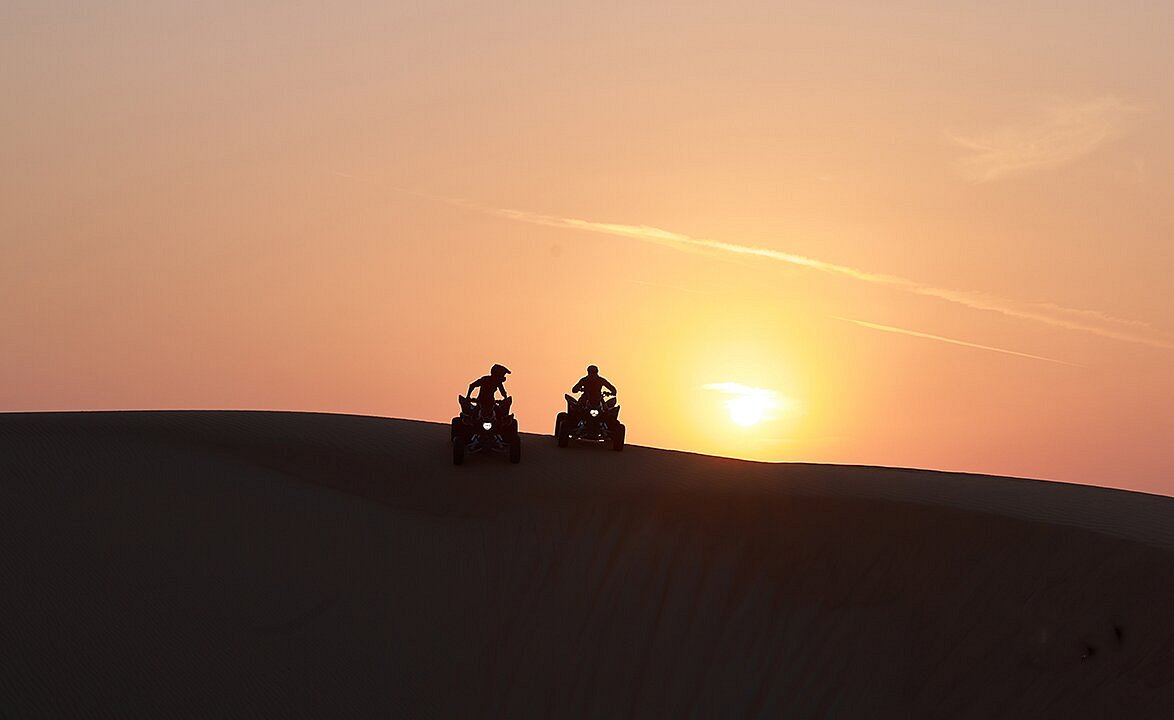 Overnight Quad Bike Safari Tour Qatar
Join us on a Quad-Bike Safari desert adventure tour you will never forget and quad riding experience of a lifetime! Ride through the constantly changing smooth golden sand dunes and slide through the trackless desert, deal with both low and high sand dunes in Qatar.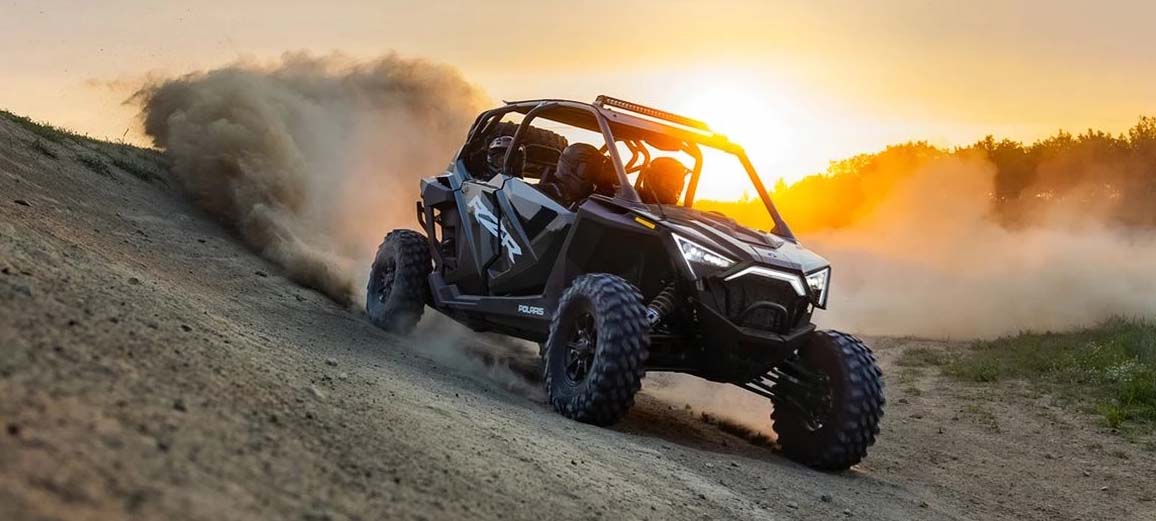 Polaris Open Desert Self  Drive Tour Doha Qatar
Searching out an outside adventure journey for anyone? Yes now you, your family or with friends can experience the thrill and fun of driving through the desserts of Qatar's on our guided off road 4×4 Polaris-Buggy-tours. Riding in the dunes could not get any easier with a powerful 1000cc / 800cc automatic gearboxes and 4 wheel drive. We only offer guided tours because our tours are meant to keep our clients and their family safe, and safety is our priority, though it's a guided tour-safari don't worry there will still be plenty of thrill, speed and excitement while you're driving your buggy .
How to Rent a Quad-Bike, Dune-Buggy or Jet-ski in Doha-Qatar
Renting a Quad-bikes and Dune Buggies is ver easy, please send us a request through our contact form and we can arrange you the bikes or buggies as per request.
Jet Ski Locations in Doha-Qatar
For more information about this amazing adventure-tour and locations (Pearl Qatar / Corniche / Qatar Al Khor), deals, cost or tour-price,  please send us an email or simple send us a whatsapp message so we can send you a quick reply.

Awesome quad biking experience!
We had an amazing experience riding ATVs in the open desert amidst golden sand dunes at Qatar with Rubin's team!
They arranged a pickup for us: the driver was friendly and knowledgable. When we arrived, they got us started with a brief introduction to the basics.
Then we followed our private guide across the desert and enjoyed the most exhilarating ride over and around the sand dunes.... the guide was extremely helpful specially when we got stuck in the sand!
I would definitely recommend Rubin to anyone who wants an exciting quad bike experience in Qatar!

So much fun and perfectly organised
Probably the best trip we've made in Doha-Qatar. Although the Jeep safaris are an amazing experience, this trumps it. An hour on the bikes was plenty for us - it's harder than it looks! - but you can extend the time if you need to.
The organisation was brilliant, all done via whatsapp with professionals who gave all the information I needed and more! Transfer organised by the company for an extra fee but worth it as it is in the middle of nowhere so it's doubtful you'd be able to get a taxi/ find it in a car on your own. The transfer was about an hour each way for us (private transfer, not loads of other drop offs) but considering the beauty of the desert it was worth it
Private tour meant you got to work to your own capability with the guide building up to the bigger dunes depending on how well you were doing.
Couldn't recommend the trip enough. Thank you for a great day.

Fantastic!
My husband took our two teenage boys and they had a great time. The car transfer was punctual, the driver professional. The quad guide was considerate of their lack of experience and everyone came back smiling!
What a fantastic way to explore the desert!

Desert-quad-biking
We went for an hours guided quad biking with 'Sand Line Dunes Qatar' today (2 adults and a 15 year old).....it was thoroughly enjoyable for all of us, the guide gave enough support for the beginner in our group to feel comfortable and confident but also provided enough challenge for the more experienced member......one of our favourite hours of the holiday in a beautiful setting,
thanks!