Jet Ski tour Doha Qatar
Jet Ski ride in Doha Qatar | Jet-Ski Adventure Water Sport Qatar | Doha-Qatar Water Sports
Qatar Jet Ski Adventure Tour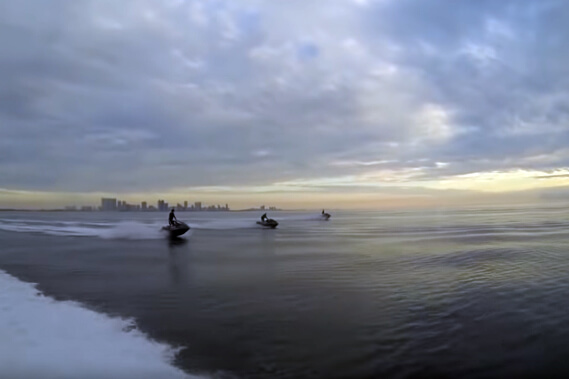 You're a visitor in Doha-Qatar who love to do water sport? Or you're a local who wants to enjoy riding jet-skis with your family or friends, join us for a unforgettable jet ski tour with our company and our expert guides, we welcome  you every day of the week from sunrise to sunset.
With our English speaking guides you will spend a good time at sea safely regardless of your level, whether you are a beginner or an experienced jet ski rider. Our company expert instructor will stop at several places on the way to wait for everyone and take photo breaks on this unforgettable moments. This allows the group to wait for people going to a small cruising pace, the more experienced can test a little more their limits in the meantime.
For our jet ski riders we have chosen stable and powerful jet-skis so you can handle this machine without any issues. The tour guides will lead you and you can follow him on your own jet-ski and at your own pace. Relax and enjoy this fun full happy tour with our jet-ski safari tour with your family, kids or  friends.
Jet Ski tour Locations in Doha-Qatar
For more information about this amazing adventure-tour and locations (Pearl Qatar / Corniche / Qatar Al Khor), please send us an email or simple send us a whatsapp message so we can send you a quick reply.
How to ride a Jet-ski

Dont know how to ride a jetski and you wanto to learn, no problem we can help you, our expert tour guides will give you detailed instructions on how to ride  Jet skis and show you how to easy to control this machine.

Need more information about this Qatar sea-tour  Package, deals, offers and cost/price or bookings, send us an email via our contact form or send us a whatsapp message.
Contact
Check out our other desert-off-road packages & services