Sealine Beach quad biking desert safari Doha Qatar
Sealine Beach Quad Bike Ride Adventure Tour | Quadbike Activities Cost, Rental / Hire Price and offers in Doha Qatar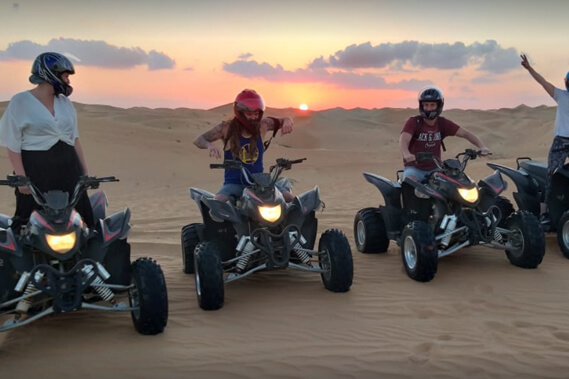 Sealine-Beach Quad-Riding Doha-Qatar
Discover the beautiful Sealine beach and havefun with your family or friends on one of our quad bikes and vibratewith ineffable scents for an hour of quad riding or throughout a day or aweekend in Doha Qatar. Our team of professionals will share with you hispassion for quad and make you enjoy your quad-bike adventure to the full!Only one goal for this day: that it be engraved in your memories.
There is no need for a license or any specialphysical condition. Anyone can ride a ATV, if you're a adult or akid. Don't know how to ride a ATVs but want to try and experience riding a quad bike, no problem our expert staff can give you instructions andshow you how to handle this 4×4 off road vehicle with fun during your familyouting or with your friends.
Quad-Riders no need to worried about their safety of the journey. Total safety measures are taken which will ensure the security of our client's. Before the tour you will be given safety instructions by our expert guides.
For moreinformation about this Sealine Beach quad-biking activities, grouptour excursion cost, price, deals or offers please contact us sendingus an email via our contact form or simply send us a whatsapp message for aquick reply.
Contact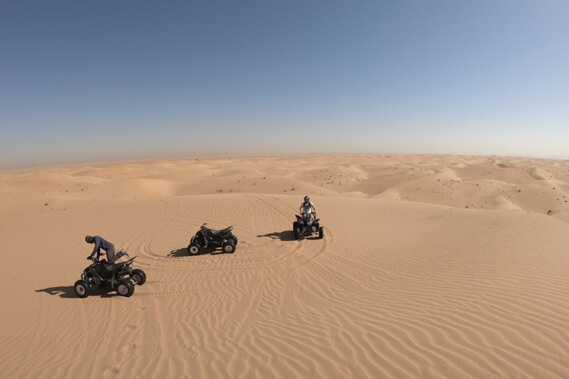 Check out our other desert-off-road packages & services